We're here
for YOU
Our advocates are standing by to offer free,
confidential assistance anytime you need it.
Since 1987, our organization has been serving survivors in our community and working to end sexual violence. This year, we have changed our identity to more clearly reflect who we are and the power of hope and healing.
OUR MISSION
At Clove Alliance, we provide hope and healing to survivors of sexual violence by improving the quality of services for survivors, assisting in their recovery, and working towards the elimination of sexual violence.
HOW WE HELP
Our Services
All of our services for survivors are free and confidential.
Our advocates are here to provide survivors with choices. We listen, offer legal guidance, connect survivors with medical care, and speak up on their behalf at every turn.

24-hour Crisis Hotline 815.932.3322

Medical care assistance and guidance
Our accredited counselors provide psychological support to adult and child survivors and their families.

Professional counseling services

Guidance through the healing process

Counseling outreach
Through our legal services, sexual assault survivors' fears can be eased, security can be reclaimed, and hope can be ignited. Our legal assistance can aid with necessities such as:

Employment and education

Privacy and safety

Citizenship

Housing difficulties
Our case management program is designed to offer clients with basic necessities that help them return to a sense of security and normalcy in their lives.

Budgeting support

Community resources

Job searching and prepping

School assistance
We're working to eliminate sexual violence by facilitating safety and prevention programming in our community.

Community-wide safety strategies

Educational programs for students

Prevention workshops for teachers

Professional training compliant with Illinois Senate Bill 75

Parent programs
We strive to engage people in ending sexual violence through prevention and empowerment training. We partner with schools, civic groups, faith organizations, professional organizations, and more.

Training

Community outreach

Education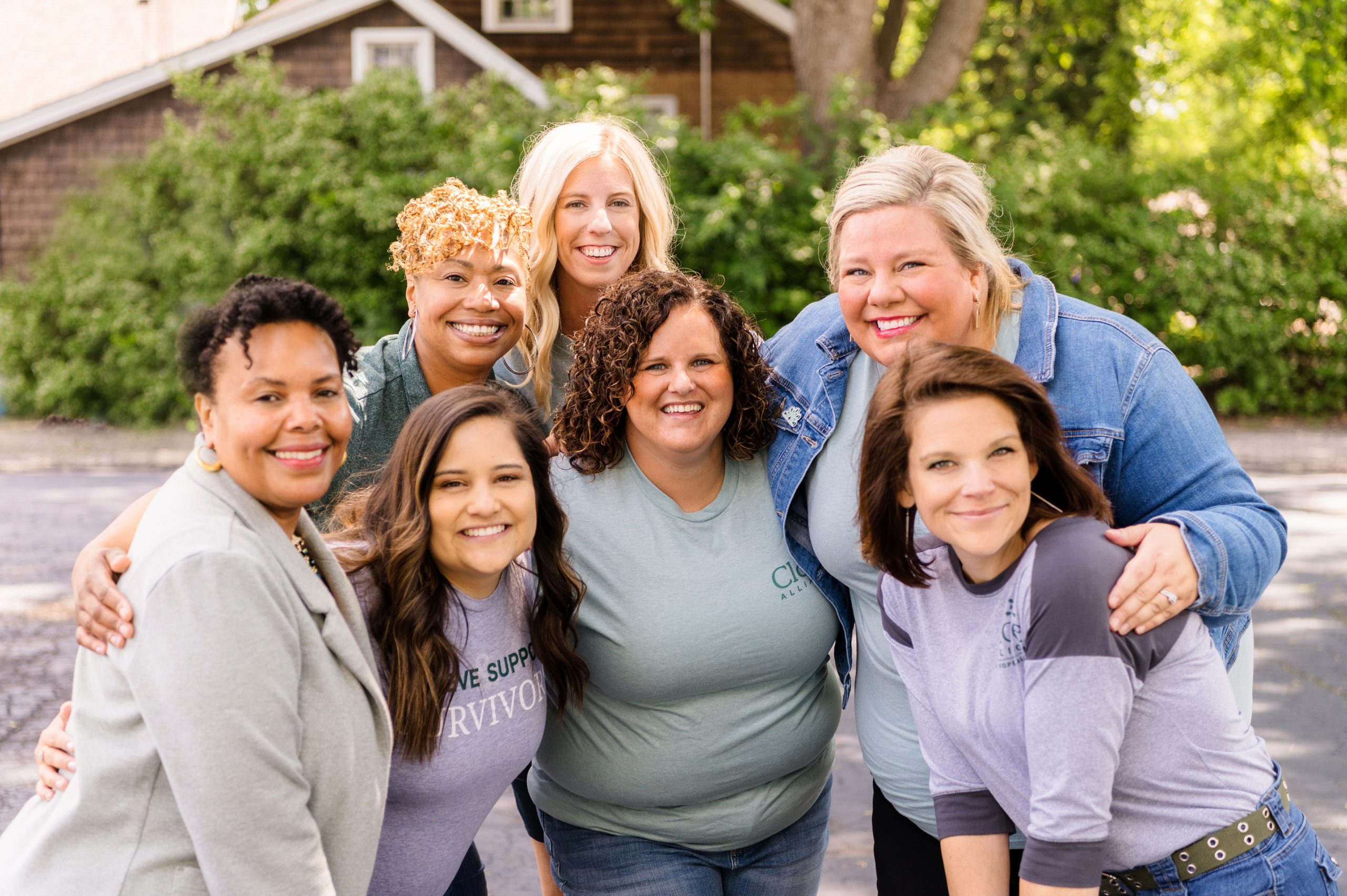 WE ARE
Your Healing Team
Our knowledgeable, non-judgmental staff and volunteer advocates have provided hope and healing to survivors of sexual assault for over 30 years. Every survivor's story is unique, so we co-create a personalized healing plan with you, featuring support and guidance from the trained professionals best suited to your precise needs.
SUPPORT OUR MISSION
Get Involved

Sign up for comprehensive training to become a Crisis Interventionist or Community Ally. Training is offered several times each year and will help you build skills to support survivors.

We are always looking for committed team members who can champion our mission to support survivors, foster refuge, and hold space for hope.

Sexual assault occurs right here in our community. Your gift supports our vital work to eliminate sexual violence and helps us provide guidance and a safe haven to survivors in need.
COMMUNITY
Events + Happenings
Cosmic Bingo
16:30
Sign up for presale ticket alerts for our upcoming Cosmic Bingo event.
213 W 4000 Rd S




Kankakee

,

IL

60901

United States
Cosmic Bingo
16:30
Sign up for presale ticket alerts for our upcoming Cosmic Bingo event.
213 W 4000 Rd S




Kankakee

,

IL

60901

United States
Sexual Harassment Prevention Training
12:00
Join Clove Alliance for a FREE Sexual Harassment Prevention training which fulfills the State of Illinois' annual requirement. This training will be held virtually via Zoom.
DONATE
Your gift enables crucial services like advocacy, counseling, and community prevention education.